Nattokinase 2000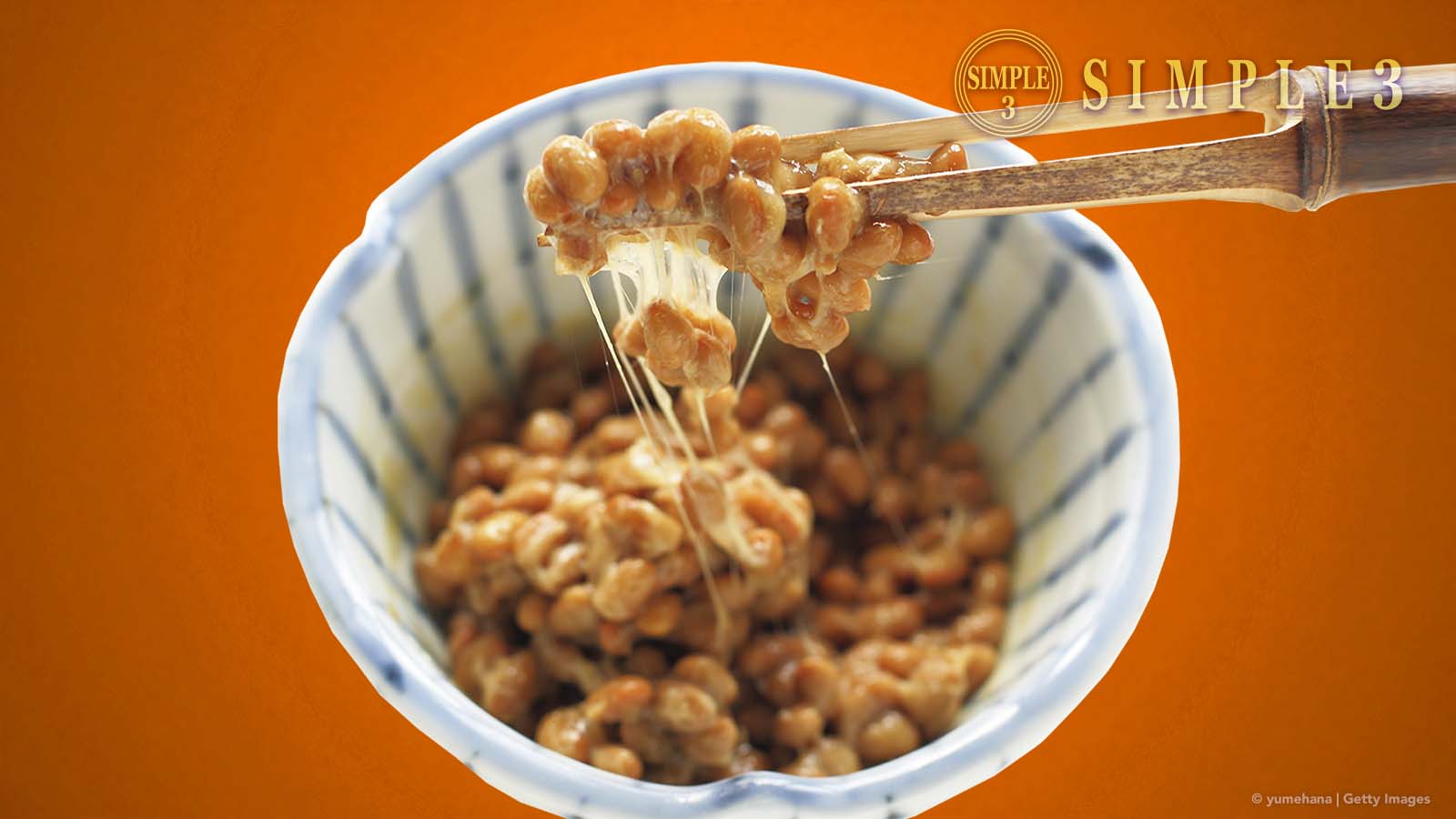 A Japanese traditional food which attracts of high functionality "Natto"
SIMPLE 3 will deliver genuine Nattokinase.
A genuine "Nattokinase2000" product from SIMPLE 3 Co.,Ltd.
It is not "only having Nattokinase".
The increased expectation for Nattokinase
It is said about 30% of all Japanese deaths are due to Thrombosis.It is frightening that most people develop Thrombosis without any subjective symptoms.
According to Japanese NHK, enzymes of fermented soybeans were effective in preventing Thrombosis. Since that, it has been greatly anticipated Nattokinase can be functionable as a supplement.
A genuine and an imitation of Nattokinase
On the other hand their is an high expectation of Nattokinase from the world. However, Its existence has been threatened by imitate Nattokinase being produced that contains different ingredients from the original. Such as protease or fungi which are said to have a similar enzyme.
A new Nattokinase has created from the latest research
"What is a real?" "How is it different from the similar enzyme?" "Is everything good if its the real Nattokinase?"
Nattokinaze has caused various arguments and research to occur. Now, the Japan Bio Science Laboratory Co.,Ltd. is developing original Nattokinase "Bacillus natto extract NSK-SD" that does not contain vitamin K2 as a raw ingredient.
A genuine safe and secure Nattokinase

SIMPLE 3 Co.,Ltd's "Nattokinase 2000" is a Japanese made product which has been created by the latest technology in the Japan Bio Science Laboratory Co.,Ltd. and has been manufactured in Kyusyuu Factory of Japan Bio Science Laboratory Co.,Ltd.
"Nattokinase2000" has obtained the JNKA mark from the Japan Association of Nattokinase, which symbolises that is a safe and secure product.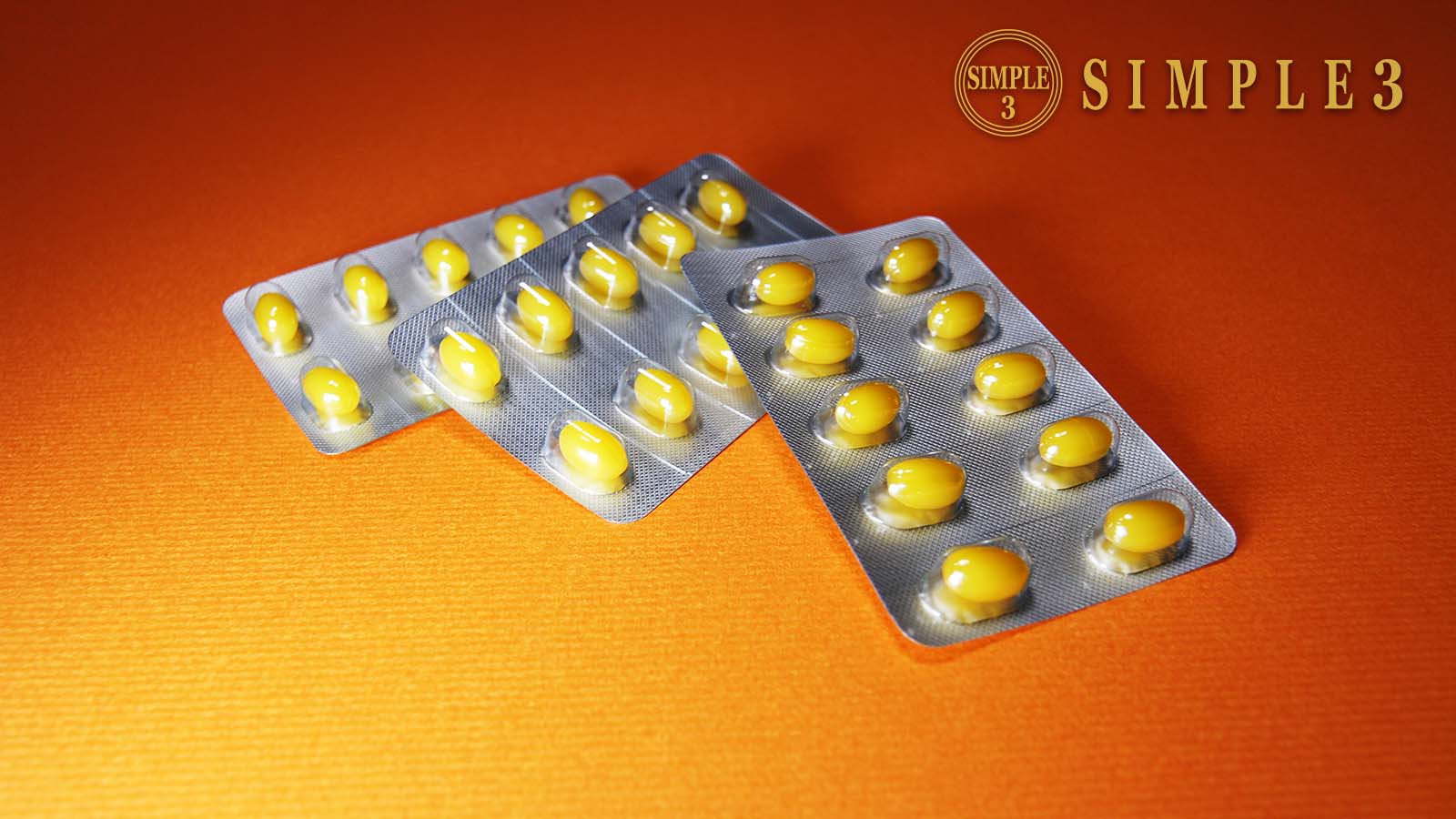 One softgel of Nattokinase contains 2000FU.
Decreased smell of fermentation, purine body and vitamin K2.
Fibrin resolution unit
Natto (Fermented soybeans) contains about 1,000-1,400FU of Nattokinase in a 50g general pack.
One softgel of "Nattokinase2000" contains 2,000FU. ("FU" stands for is "Fibrin resolution unit".)
What is Fibrin?
Japan Bio Science Laboratory Co.,Ltd. suggests that fibrin is a blood clot and enlightened
"Nattokinase activity level method of measurement"
as a standard value for Fibrin as the substrate.
"FU"became the unit to express activity of Nattokinase, it was also adopted by the association of Japanese Nattokinase and it is now recognised widely around the world.
Removed Vitamin K2.
The treatment of Thrombus / Embolism is to prescribe medicine that is hard to harden the blood. It is also said that doctor's warn patients who prescribe to the anti blood clot medicine warfarin not to eat Nato.
That is by eating Nato, the large amount of Vitamin K2 that is contained in Nato will produce in your bowels. Warfarin acts to stop vitamin K functioning. Causing the medicine to go to waste.
SIMPLE 3's "Nattokinase 2000" was made to remove vitamin K2 included in Natto. The Japan Bio Science Laboratory Co.,Ltd is in the process of acquiring a patent for this technology developed in 2006.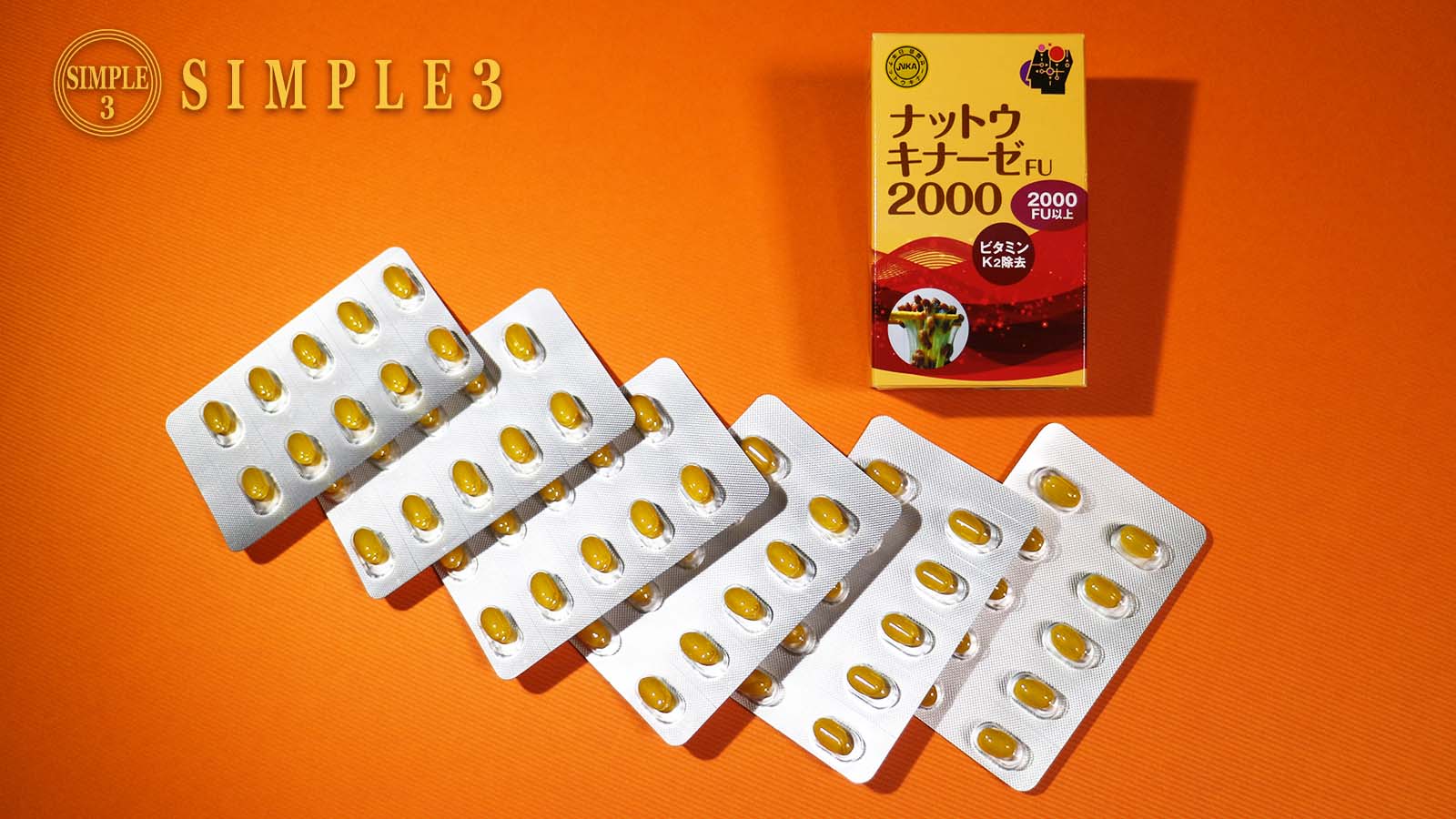 Nattokinase 2000 60 softgels ¥9,720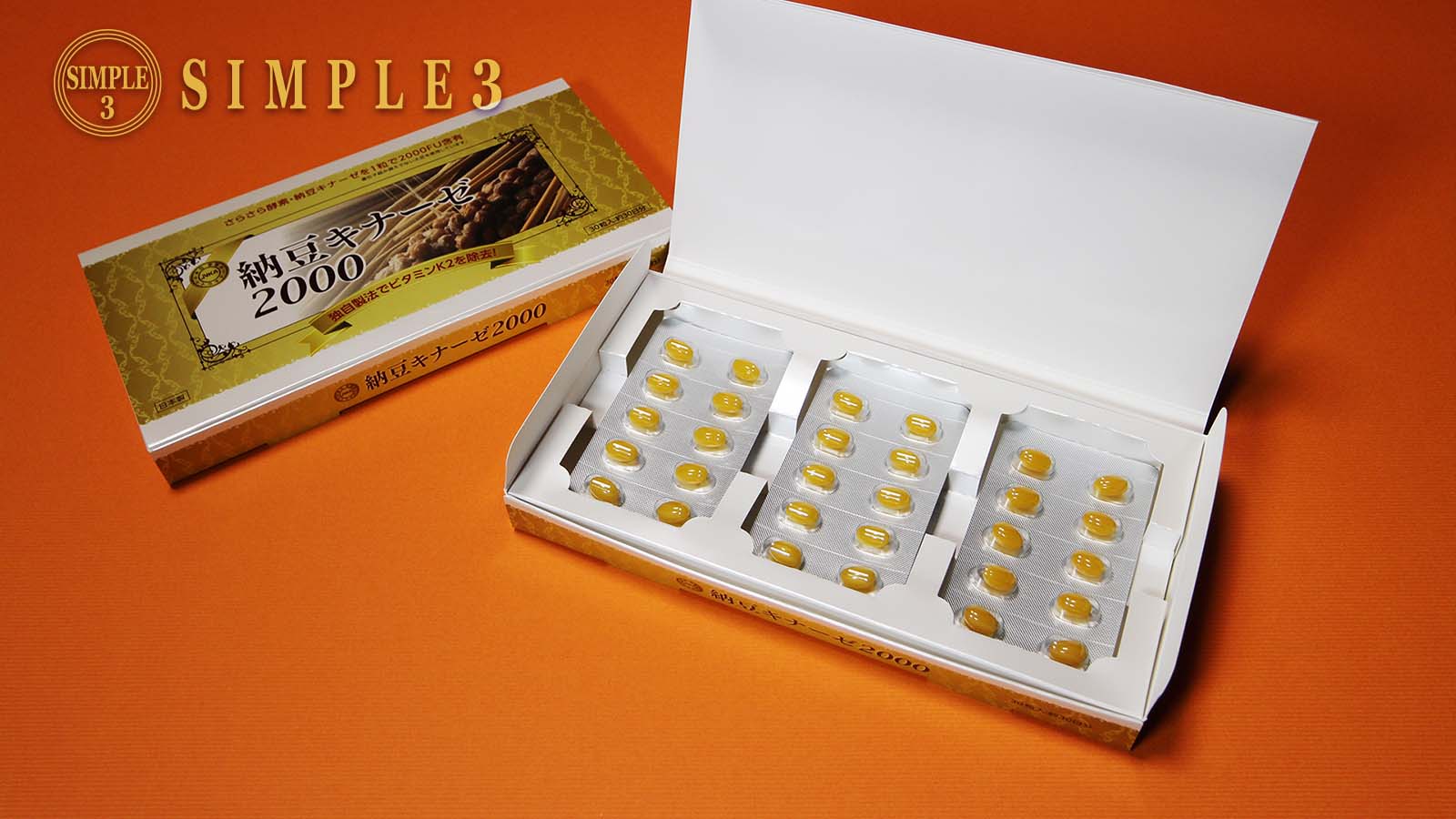 Nattokinase 2000 30 softgels ¥6,480